Shivayaa Limited is a company incorporated in England and Wales, founded and co-owned by the Directors, Mrs. Sathya Natarajan and Mr. Natarajan Ganesan. We grew up in a family of entrepreneurs, so always had the inclination to start our own business. Having obtained extensive professional experience in both India and the UK and with a broad variety of knowledge about various business verticals, Shivayaa was established in 2017 with the objective of contributing to the nation's economic development and generating employment opportunities. Every Shivayaa retail store client who walks-in is able to tell that there is a difference between our quality of service and any other store.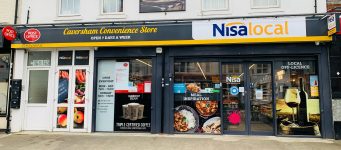 Our first acquisition was Premier Store in High Wycombe, which was loss-making at that time. We expanded the store and invested in renovations to turn the store into a profitable business. In addition, we obtained a Post Office contract and reopened the previously defunct Post  Office. In Dec 2018, we opened a new Nisa Local store in Reading, a place with no history as a convenience store, and we won a Post Office contract based on the success of our involvement!  Over the years, we have built a dedicated base of customers for our stores, who have been treated fairly, nicely, and personally by us and our staff. Our company takes pride in participation in all promotions, passing along the benefits to our customers. In addition, we are increasing the awareness of ongoing promotions to our customers through Digital Marketing.
Our mission at Shivayaa is to serve diverse communities and be known as a "one-stop solution" offering a wide range of personal, professional, and transactional needs.
Shivayaa mainly operates retail convenience stores and offers post office services. In addition to retail, we also provide professional Translation and Interpretation services for all local government agencies, including: HMRC, Crown Courts and NHS. Lastly, we offer IT-enabled services, support charitable organizations, and participate in public welfare events.
We are constantly looking forward to expanding our retail business to newer locations. Additionally, we plan to launch online sales of products that will meet the spiritual and religious needs of many communities. Look out for updates on this page!